Labor shadow treasurer Jim Chalmers has said there is an opportunity to supplement a woman and he wants to be closely consulted as the government will be in caretaker mode next month after the election is called.
The next deputy governor is a crucial appointment because they will be a leading contender to succeed Philip Lowe as governor.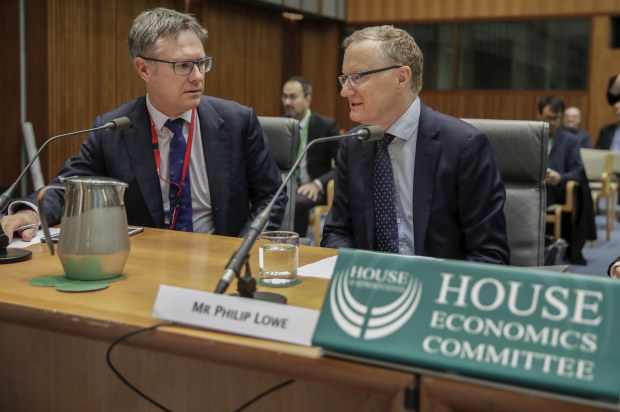 Dr Lowe's seven-year term expires in September 2023, although his tenure could be extended by the government, similar to those of former governors Glenn Stevens and Ian Macfarlane who both served for a decade.
The deputy governor is a voting member of the nine-member RBA board and, in effect, oversees the bank's internal operations, similar to a chief operating officer.
Guy Debelle shocked Dr Lowe and the government last week when he announced he was giving up his position as RBA deputy governor to become chief financial officer of Fortescue Future Industries to help lead its green hydrogen push.
Dr Debelle's final day after 25 years at the bank is this Wednesday.
Ms Bullock joined the RBA in 1985 and became the bank's first female assistant governor in December 2010.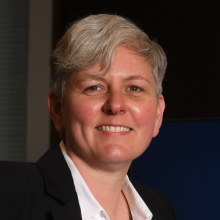 Push for an outsider
She has held three assistant governor roles: for currency (2010-2015), business services (2015-2016) and the financial system since October 2016.
Ms Bullock's 11-plus years as assistant governor compares to Dr Kent's 10 years and Luci Ellis' five years. Ms Ellis is also the chief economic adviser and is seen as one of the bank's top analytical minds.
Former RBA board member Warwick McKibbin said Ms Bullock was an "extremely good" economist and Dr Kent was "really good, too".
Ms Bullock has been less directly involved in monetary policy in recent years, instead focusing on payments regulation, including the emerging buy now, pay later sector, central bank digital currencies, housing market stability and the Australian Securities Exchange's technology outages.
Some market economists and commentators want the government to consider installing an outsider to shake up the bank, which has a history of promoting insiders.
Center for Independent Studies chief economist Peter Tulip, who has spent time at the RBA and the US Federal Reserve, said the injection of fresh senior personnel to the RBA, as other foreign central banks regularly do, would improve the RBA's "very insular culture" .
Former Treasury secretary Bernie Fraser was the only governor to come from outside the bank when he was appointed by then-treasurer Paul Keating in 1989.
Dr. Lowe has hired several outsiders to senior positions in a conscious effort to enhance the bank's diversity and experience.
Assistant governor for corporate services Susan Woods previously worked at the StatePlus superannuation fund, Deloitte and EY.
Independent review imminent
At one level below assistant governor, RBA head of economic analysis bradley jones came via the International Monetary Fund in Washington and Deutsche Bank in London and Hong Kong.
The RBA board has a wide range of business people and economists, including Perth-based Fortescue Metals Group deputy chairman Mark Barnaba.
Mr Barnaba sent an email to RBA colleagues last week declaring that he did not recruit Dr Debelle to Fortescue Future Industries.
Tea approach to Dr Debelle was made by his long-time university friend Andrew Haggerwho is the chief executive of Fortescue Metals Group founder Andrew Forrest's philanthropy arm, Minderoo Foundation, and the Forrest family's investment vehicle, Tattarang.
It is believed Dr Debelle sought due diligence advice from Mr Barnaba about Fortescue after the approach by Mr Hagger, but Mr Barnaba stayed at arm's length from the recruitment process to avoid a conflict of interest with his RBA board position.
The RBA faces an independent review after the election, with both Mr Frydenberg and Mr Chalmers committing to it.
Some observers have speculated that Treasury deputy secretary and former RBA economist Jenny Wilkinson could be tapped by the government to fill the vacant RBA deputy governor role in Sydney.
However, Canberra-based Ms Wilkinson is a highly valued member of the government's Treasury team in charge of the budget. It is understood the government is not inclined to shift her.
Ms Wilkinson is also considered a potential future Treasury secretary to succeed Steven Kennedy.
Treasury deputy secretary Meghan Quinn is another whose name is being floated as a potential RBA deputy by experienced observers not involved in the selection process, although it is not known if she is a serious contender.
Frydenberg backs women
The Coalition government is closer than Labor to the business community and Mr Frydenberg has shown a tendency to supplement public servants who have private sector experience.
He also has a track record of appointing women to senior roles.
They include incoming Australian Competition and Consumer Commission chairwoman Gina Cass-GottliebACCC commissioner Liza CarverAustralian Energy Regulator chairman Clare Savage, Inspector-General of Taxation Karen Payne, Board of Taxation chairman Rosheen Garnon, Australian Taxation Office second commissioner Kirsten Fish, Australian Securities and Investments Commission deputy chairman Sarah Court, Australian Prudential Regulation Authority member Margaret Cole and Reserve Bank board members Carolyn Hewson and Alison Watkins, among others.
Over the past 10 to 15 years, Treasury and the RBA have privately canvassed the creation of two deputy governor roles at the RBA, to enable the sharing of the hefty workload and to test-run more potential future governors.
There is now one deputy governor and five assistant governors.
But inserting a second deputy governor has been eschewed because it would require Parliament to pass legislative changes to the Reserve Bank Act, leaving open the opportunity for the Greens and other crossbench senators to push for more radical changes to the central bank.
At a time when the RBA is facing scrutiny over monetary policy and due to undergo a review, there would be no appetite to try to rush legislative change before the election.